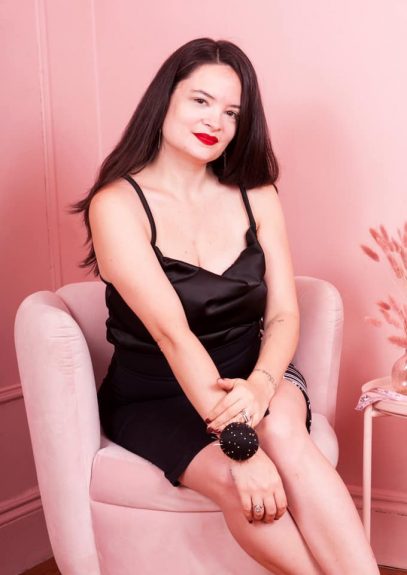 Mallorie Dunn is a NYC based fashion designer, business owner, and professor. After graduating from the Fashion Institute of Technology and Pratt Institute she worked in corporate design before deciding to switch to a life of freelance work. Through the freedom a freelance schedule allows her – she was able to launch her line, SmartGlamour, in Spring 2014. She is also an adjunct professor for the Fashion Institute of Technology, Parsons/Open Campus at The New School, and teaches virtual sewing, design, and sketching courses.
SmartGlamour morphed into what it is today after many discussions about body image issues and the lack of accurate representation of women, femmes, and non binary folks in the media. Always having the desire to make clothes – Mallorie found her real passion behind the designs when she realized she could help people with her garments. She's excited as SmartGlamour continues to grow into a even more fully realized movement of body liberation and community for women, femme presenting and identifying individuals, and non binary folks.
Mallorie considers herself to be a teacher, designer, and artist. She is constantly searching for new ways to express herself, better herself, and help others. SmartGlamour is a culmination of all of these things.