As you view our Size Chart – remember, that measurements and sizes mean nothing except for the amount of fabric and thread that I put into your garment.
I want to ensure perfect fit – please choose your size based off of your current measurements.
If you need help measuring, head to our How To Order page and watch our measuring tutorials. If you'd like, I am also currently offering virtual measurement consults – just sign up here – and I'll help you measure yourself virtually! You'll need a measuring tape to do so.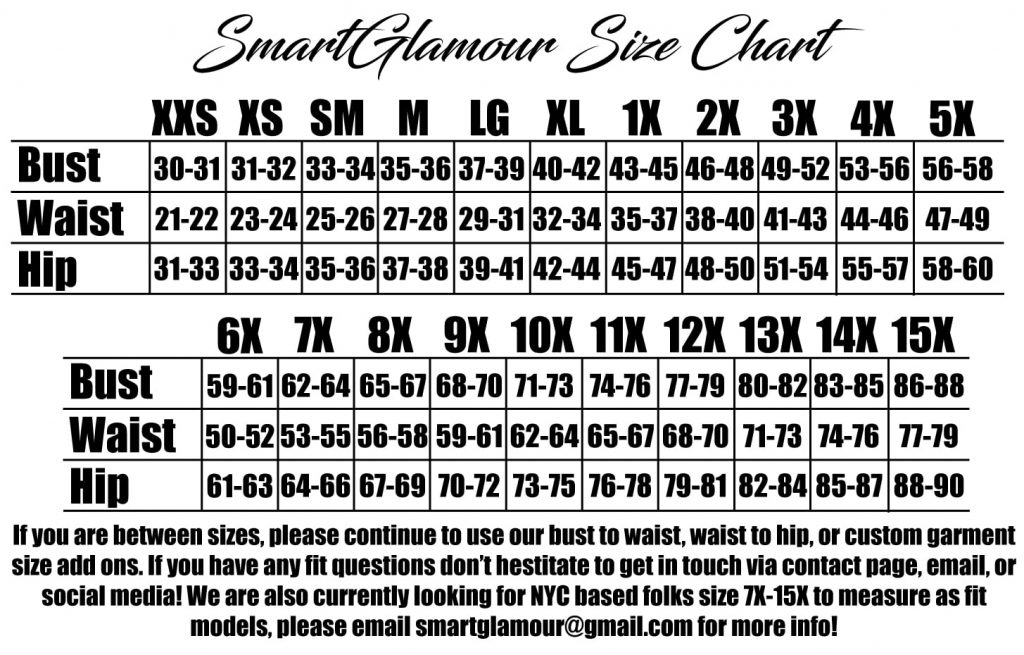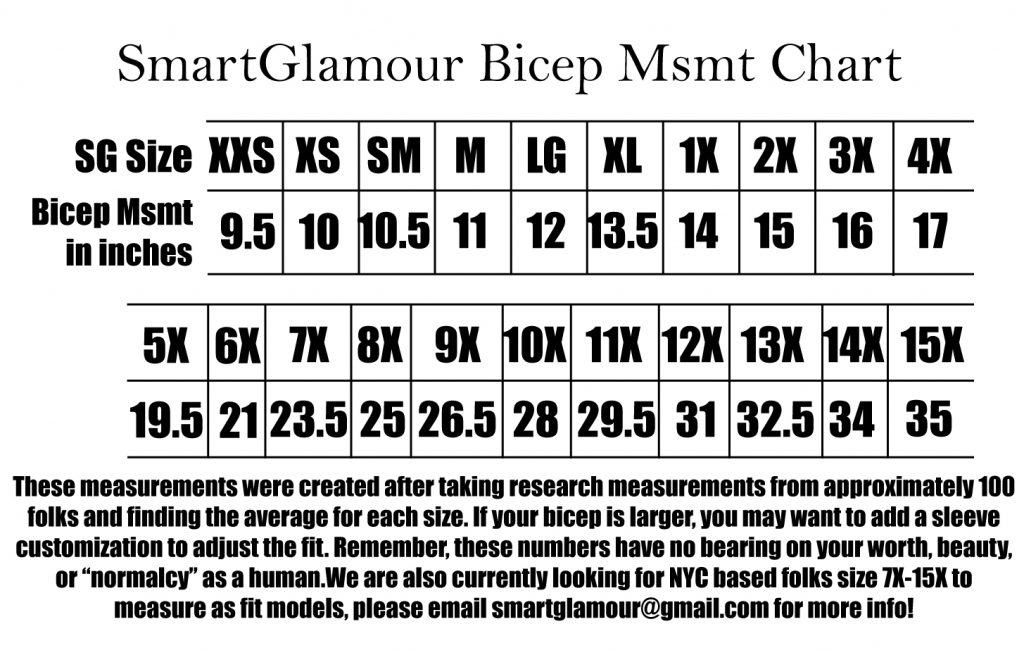 All SmartGlamour items' lengths are created based on an average height of 5'6/5'7. If you are shorter, taller, or know yourself to have longer/shorter limbs, torsos, or rises – you may benefit from a custom inseam, rise, sleeve length, top length, skirt length, dress length, etc. Happy to answer specific questions for you via email!
For our Starr Cupped Bralettes – Measure your band size by following the directions below – then choose your cup size based off of our size chart.