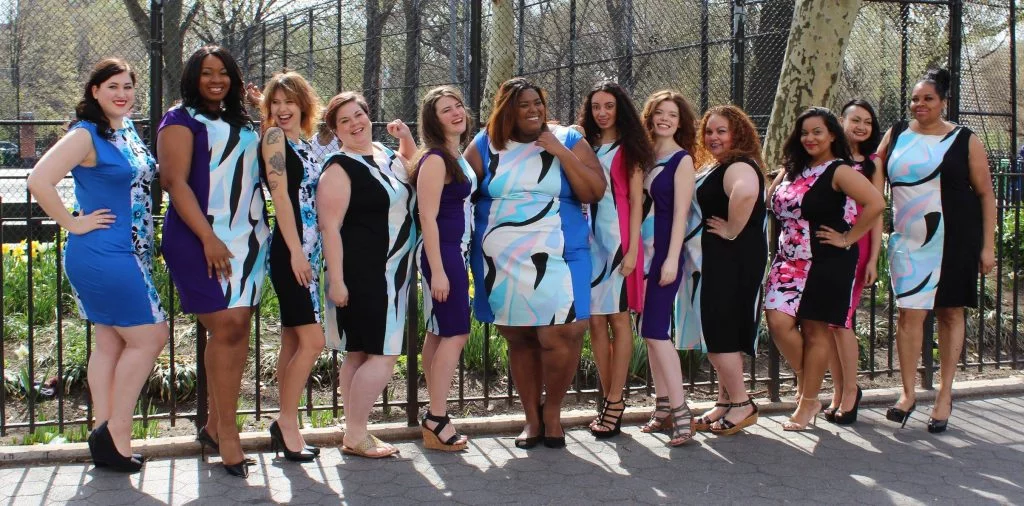 We know you've noticed that our models are unlike most you see on other clothing websites –
that's not an accident – and we hope you enjoy and appreciate it!
The majority of our models are amateur models – some have never modeled at all before working with us. There are zero requirements to model for SmartGlamour aside from being 18 years and older (no age cap!), being in the NYC area, and having a professional and positive attitude.
We receive emails and social media messages often asking – How can I become a SmarGlamour model? Firstly – we are so glad you are interested in becoming a part of the SG family, because that's what it is! The majority of our models come back time and time again, learn more about them on our Blog – and we even have a private Facebook group for our models (over 175 and counting) so folks can keep in touch, ask for help + support, promote their own endeavors, and keep up to date with me on new campaigns and opportunities.
So – how do you join us? We have two open castings per year – in Spring and Fall. These castings are for our Spring and Fall look book shoots and runway shows. We post them all over our social media accounts – Facebook, Instagram, Newsletter – and typically go up late August and late January each year. Due to high interest in working with us, we do not hold any future applicant's info – the best way to work with us is to look for those posts and apply when you see them!

Finally – SmartGlamour is currently, and has been, a small, 1 woman run, self funded business. If you believe in what we are doing and want to see more shoots, more inclusive runways, more collections, more opportunities – shop with us! That's how we keep on keepin' on. And we appreciate the support.