This months Model of the Month is Annoula! Annoula has been working with us for years now – and always brings professionalism + talent right along with her from runway to campaign to look book shoot. Learn more about her below!
---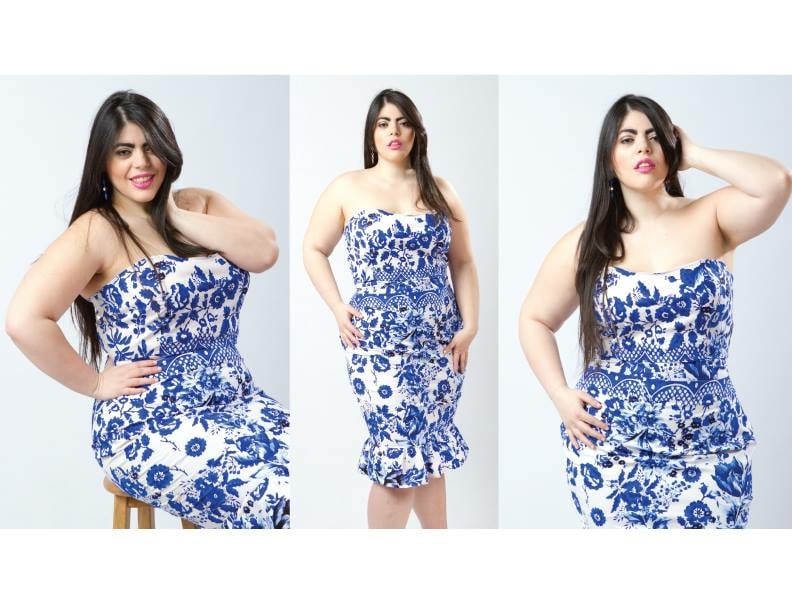 1. Aside from occasionally modeling for SmartGlamour – what do you do? I work for a plus size brand as their in house fit model and manage their office in Long Island City, NY.
2. How did you get involved with the brand? I got involved with SmartGlamour through a post I saw on Instagram.
3. You've modeled for us multiple times – what makes you continue to come back? The reason why I always come back and model for SmartGlamour is because I love the message that the brand has; SG doesn't restrict you because you have a certain height or shape. The brand allows you to be yourself and still be able to have fun while modeling their pieces. In addition, Mallorie really cares about the fit and how things actually "fit" you to your body, so in a way it's like one of a kind pieces.
4. What does body positivity mean to you? To me, body positivity means that if you're able to embrace your body and love yourself, then you will feel and look good; in the end it doesn't matter what your body shape is or how tall you are, but if you feel confident in how you look, then who cares about what society says who you should be.
5. If there is a message you could put across to other people through your modeling photos – what would that be? To have fun and to know that you're not alone. Everyone struggles and goes through obstacles in their journey, but if you believe in yourself and you're passionate in whatever goals you want to accomplish, then you can do it! Push forward and don't give up!!
6. What is your advice to other people who would like to give modeling a try? Definitely research and know what you want to do. There are many different types of modeling and not every genre may be right for you, but if you love runway, print work or even fit work, definitely practice and be great in that craft. Google is your best friend, I say this all the time. Research agencies; see what type of board they have; work hard, it's not going to be easy, but if it's something you definitely want to do, then work really hard, invest in yourself, and you'll get there!