Our Model of the Month for October is Renuka! Renuka has modeled in multiple shoots and shows.
Learn more about her below!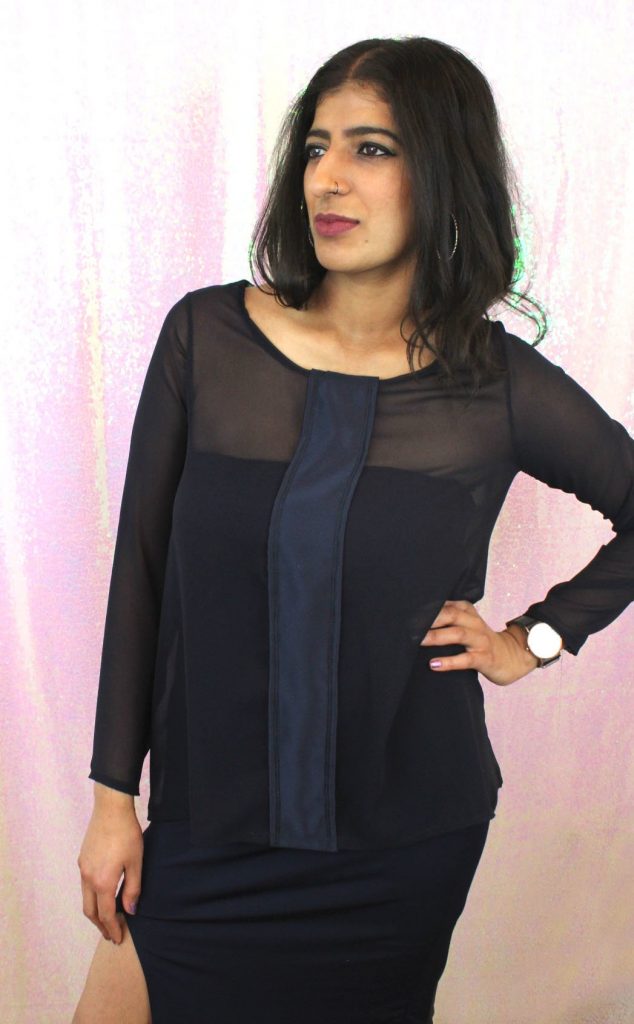 1. Aside from occasionally modeling for SmartGlamour – what do you do?
 Alongside from occasionally modeling for Smart Glamour, I work at a health insurance company as a Clinical Analyst dedicated to helping the well-being of our members through data analysis.  I work on studies aimed at improving the health outcomes of our infant population through the early identification and management of members at-risk for lead exposure, hearing loss, and developmental decay.
2. How did you get involved with the brand?
and 3. You've modeled for us multiple times – what makes you continue to come back?
 I first got involved with Smart Glamour when I attended the runway show during Fall Fashion Week 2017. I fell in love with the designs, the models, but most importantly, the mission.  Of all the fashion shows I have attended, I never even knew body positive shows existed and was highly intrigued by this brand that promotes fashion for all sizes, ethnicities, identities.  More importantly, it is the clear message that everyone is beautiful and there is no strict standard for beauty currently dictated by the majority of the fashion industry.  Mallorie is a force to be reckoned with and after attended the show I immediately knew I wanted to get involved in any capacity.  I auditioned during the Spring 2018 Runway Show and had the best, most enriching, positive experience imaginable.  It's the reason why I still want to continue representing this brand and movement.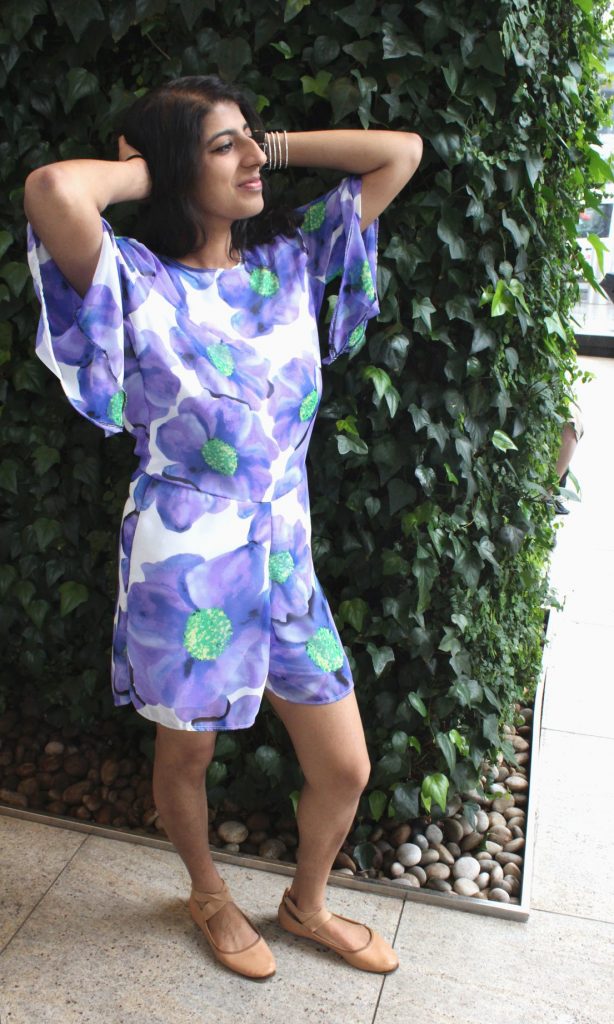 4. What does body positivity mean to you?
Body positivity and self- love, although hand in hand, are different. Body positivity is accepting that those of all sizes, especially marginalized bodies, are beautiful and worthy of self-love regardless of how you're perceived.  I try and practice self-love, but like many others my self-love journey has been a long one with many hurdles. Five years ago, I single-handedly moved to New York.   All within one year, I was robbed at gunpoint, failed a course in my Masters' program, and had to postpone graduation.  Added to this, I had to find a job ASAP as I no longer qualified for student loans.  Through this adversity, I stopped comparing myself to others and learned my true strength of character and the resilience I thought I never thought I had.  So here I am, fun-loving and accepting of my flaws, because growing from them and allowing others to see this vulnerability is in essence what self-love is-  Acceptance.  This is my self-love journey, and I'm still on it.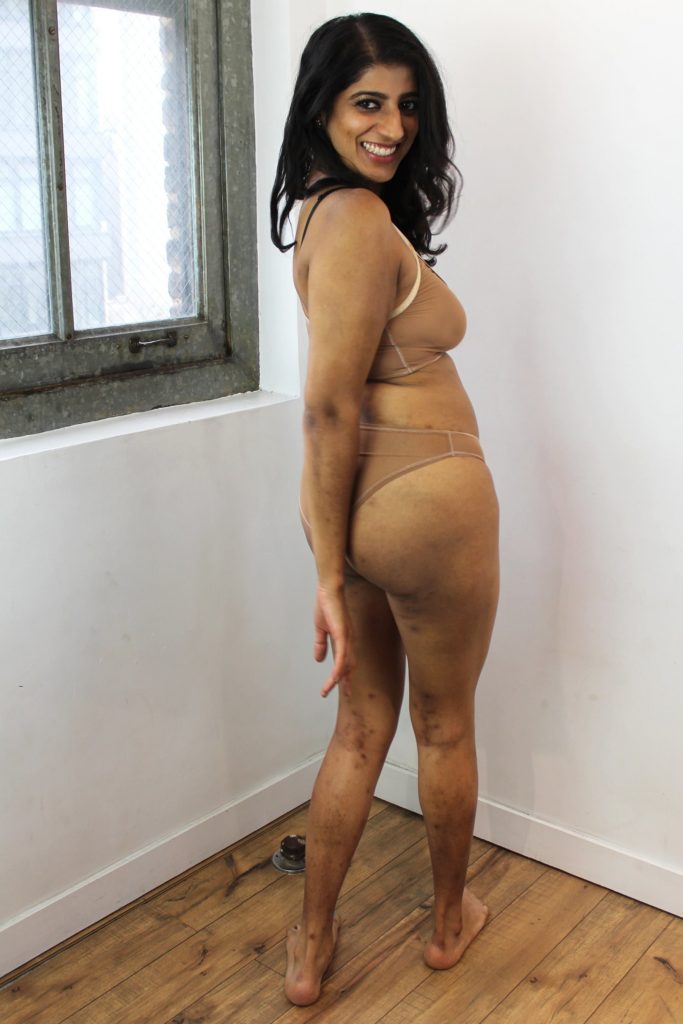 5. If there is a message you could put across to women/femmes/non binary folks through your modeling photos – what would that be?
A message I'd like to share through my photos for woman/femmes/non-binary folks is to not hold back, be bold, and not look for validation from others except find it within.  Fashion is a way to express ourselves creatively and we should not hold back in any way and never compare ourselves to others.  We only diminish our value by comparing ourselves, and everything we have, all that we are, are from the choices we make as unique beings, each with our own different upbringing, life experiences, expectations, personalities, decision making abilities, etc. Comparing ourselves to others only diminishes our value, confidence, and the unique combination of who we are.  Now, I try not to second guess or doubt my abilities, because I stand by this simple rule: Follow your heart, take time to think, make decisions with confidence and conviction, and express yourself in any which way you want. You are a beautiful, sexy God/Goddess.
6. What is your advice to people who would like to give modeling a try?
My advice is for others who would like to give modeling a try is to first and foremost reject the idea that there is a standard of beauty – for too long I have sacrificed my self- esteem for validation on how others perceived me, trying to fit into a mold. I struggled with this for a long time but SG has given me a platform to express myself in ways I hadn't before.  True beauty is found within, and we need to believe that and recognize no matter what we look like we are beautiful individuals with our own unique histories and stories.  Anyone can model so long as you can be confident in your own skin and stand up for what you believe in.  Thank you Mallorie for everything.