Were you aware that every product by SmartGlamour has a name and a story behind it?
As a new member of the SmartGlamour team I was curious to learn more about the process behind naming our garments. For those of you who are unaware, this is my first time working for a fashion brand, I had no idea of what the process looked like and how a collection came to be.
What sparked this train of curiosity was witnessing the roll out of our latest Summer and Swim 2022 Collection, where you, the SG community, voted on Instagram polls to decide on what our new pieces would be named! So I did what I was born to do and I asked some questions.
I asked our lovely owner and designer Mallorie Dunn about her thought process and the history behind naming SmartGlamour pieces.
"SmartGlamour products have always been named after important people – however the very first collection in Feb 2014, I named the items after important people to me – my mother, my sisters, my friends (The Michele, The Stefanie, The Meredith, The Ashton, The Charlotte, The Nicole, etc). Then I started branching out to historical figures that were important to me. Once I used all my immediate ideas, each collection I would pick a theme of type of person – like one time I did teachers, one time I did inventors and scientists, one time folks fighting climate change, and so on."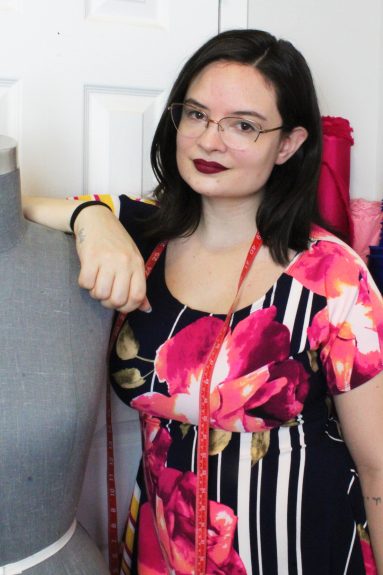 What drew me in the most about watching our latest collection come together was the community involvement. I loved watching the results of our Instagram polls come in and waiting to vote on the next one. I was curious to know when this began.
When did the SG community start participating in naming products?
"I actually only started polling on IG in the way I am now a few collections ago. I started doing the collection polls in general for Fall 2020, which was our first collection back after making masks from April 2020-August 2020. The majority of the names from that collection came from inspiring folks who won elections across the country, as the release lined up with that. In general – the IG polls serve a multitude of purposes: they give me direct instant feedback from my most targeted active customers and audience, they also then create a connection between the final result and the shoppers – because they feel a bit of an ownership from being a part of the process, and they also help me combat the always changing social media algorithms by increasing interaction with our content."
So now we have some background on how the names came to be, but I wanted to know more! And if I want to know more, surely so do you! Let's unpack the faces behind three of our latest pieces.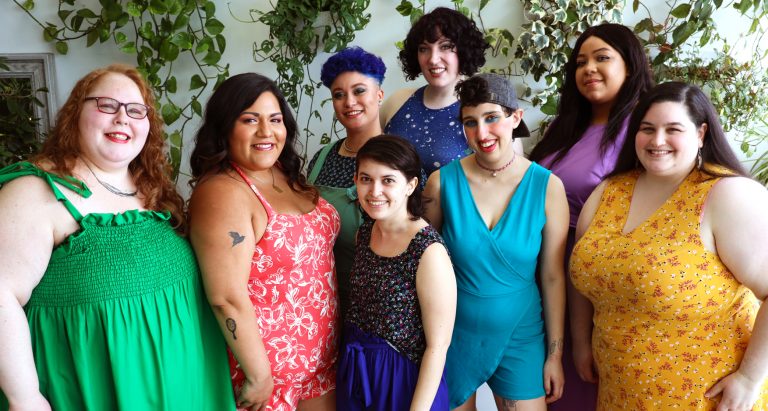 1. Myrlie Evers-Williams, The Myrlie Smocked Dress
Myrlie Evers-Williams is a civil rights activist and journalist and has been for over three decades to seek justice after the murder of her husband Medgar Evers in 1963. She was the organizer of the NAACP's Mississippi Delta branches. She is the first black woman commissioner of the Los Angeles Board of Public Works, and the first female chair of the NAACP's Board of Directors.
2. Lorna Simpson, The Lorna V-Neck Maxi Dress
Lorna Simpson is a multimedia artist whose work has explored subjects such as race, gender, memory, and history. They became well known in the 1980s for exploring themes and ideas relating to identity politics. They have works in photography, film, painting, drawing, and sculpture. Her most known pieces are 'Guarded Conditions' and  'Square Deal'.
3. Lia Thomas, The Lia Loose Fit Crop Top
Lia Thomas is an ivy league swimmer and student at the University of Pennsylvania. She has been breaking records since her freshman year. She came out as transgender in the fall of 2019. She became the first openly transgender athlete to win an NCAA Division I national championship in any sport.