Our September Model of the Month is Ashley Dennis! Ashley first modeled in our inaugural wedding collection and we are so glad she decided to stick around. She also participated in our LGBTQIA+ Amelia Tee shoot and our Queer Round Table discussion. Learn more about her below! [hr]
1. Aside from occasionally modeling for SmartGlamour – what do you do?
The Arts is literally life; I am an Administrator for Sotheby's New York, one of the world's largest brokers of fine and decorative art, jewelry, real estate, and collectibles. I am also a third year business student at DeVry University, the wife and heartthrob of a brilliant painter and the furmom of a sassy Maincoon.
2. How did you get involved with the brand?
A great friend and SG model Lady Zombie thought I'd be a great SG babe and referred me for engagement shoot just weeks after my proposal.
3. You've modeled for us multiple times – what makes you continue to come back?
Fore-mostly, La jefacita! Mallorie is a sweet brilliant babe with an undying message and talent that has brought so many together. Mallorie's drive behind SmartGlamour has a connectivity, somewhere special between positive humanness, premium personal fierceness and the true meaning of inclusion. She does it all and she's damn good at it.
When I model for her, I feel like a fierce human in great clothes, not a human hanger wearing something great. I also return because I've always loved the spectrum of fashion, with a specific lovenote to textiles. SG's fabric inventory is kind to my skin, in season, versatile and designer selected producing a great garment.
4. What does body positivity mean to you?
As a QWOC body positivity reaches further than just a social movement for me; it's a constant and personal. I honor my ancestors with all that come from this body – all that was given to me. They had this skin They had these parts They had this body! To be anything but positive about my body is culturally counterproductive and careless.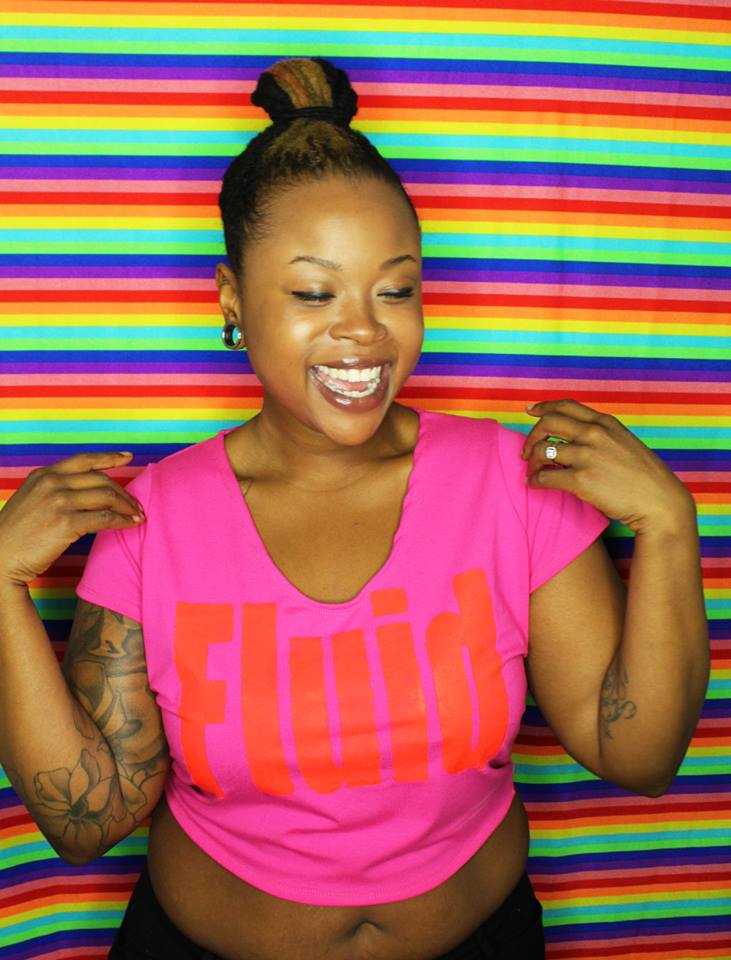 If there is a message you could put across to women/femmes/non binary folks through your modeling photos – what would that be?
Be curious. Explore every corner of yourself. Then unapologetically do you!
6. What is your advice to people who would like to give modeling a try?
Courageously give the you everyone knows and loves, you'll do perfectly!!