Our December, and final Model of the Month for 2018, is Michelle Barnes (Shelly)! Michelle started working with us through long time SG model, Shenelle, and has participated in multiple shoots, shows, and campaigns since. Learn more about her below!
---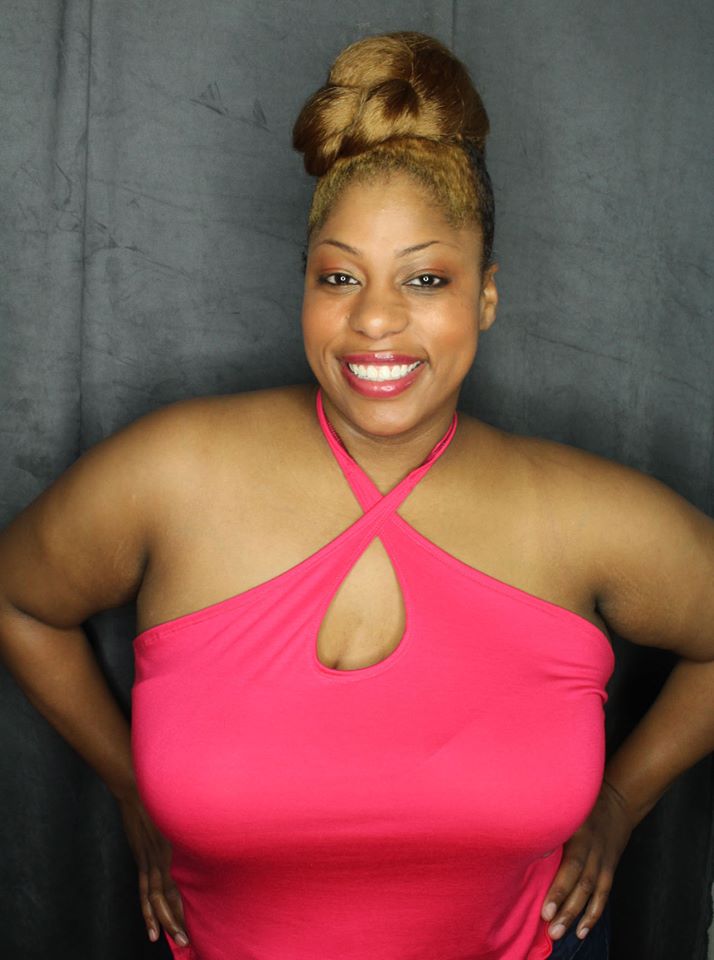 1. Aside from occasionally 

modeling

 for SmartGlamour – what do you do?
I consider myself a jill of many trades. I am
going to dote on myself a little bit. I am a professional plus model (signed with agency support). I often do lifestyle modeling and commercial modeling. In addition, I am a professional fit model. I also walk in runway shows. Aside from modeling, I perform comedy Improvisation and acting. I am currently in the process of completing my core requirements of improv at UCB-United Citizen's Brigade. I am also apart of 2 indie improv teams and practice and perform improv at least once a week with one group and twice a month with another.
2. How did you get involved with the brand?
I was introduced to SmartGlamour by my good girlfriend
Shenelle LaPierre
. We met during modeling runway shows and remained connected as mutual fashion models and enthusiasts. One day she wasn't able to do a photo shoot and asked me to step in, I've been attached since then.
3. You've modeled for us multiple times – what makes you continue to come back?
I equally love… love… love Mallorie Dunn and SmartGlamour fashions. I love Mallorie's personality and what her brand represents. She always finds a way to unite the dopest individuals. I know that her brand will go the distance. Not to mention, all of her garments are comfortable, fashionable, and are washable. That's what I call a trifecta!
4. What does body positivity mean to you?
Body positivity to me means inclusion. It is a way for fashion designers to be more cognizant of real sizes and the real curves of plus women. Many traditional or popular "mainstream" designers/brands assume that women's bodies stop at a size 2x or 3x (that's a stretch). Fashion brands seem to be under the misconception that the average size woman is a size 14 which is an understatement. The average sized woman is now a size 20/22. Although, more designers have become aware of this, many are closed off and have yet to acknowledge this reality as evidenced by lack of representation of these sizes. So we, curvy women have come out with a movement to let them know, we are here and we need clothes our size!
5. If there is a message you could put across to women/femmes/non binary folks through your 

modeling

 photos – what would that be?
I have several…Love yourself! You are worthy of all that you desire. Go for your dreams, we all are given a destiny, pursue it! Even in the face of adversity rise and put your best foot forward. You are supported and will get to your goals (just keep moving despite what seems like defeat). You will win!!
6. What is your advice to people who would like to give 

modeling

 a try?
Keep going, if this is what you really want keep pushing through, also, find supportive alliances in the industry (people who believe in you and will continue to encourage you).