Our next Model of the Month is Patricia! She first modeled for our Spring 2016 Look Book and Runway Show. She was then a part of our InYourSize campaign, and most recently, Fall 2016 Look Book and Runway Show. Learn more about her below!
---
1. Aside from occasionally modeling for SmartGlamour – what do you do?
For my 9-5 I'm an in-house attorney for a New York City government agency, where I focus on public policy administration and employment/labor law. I'm also working on developing a side-hustle that's intended to help my clients free themselves from self-limiting beliefs.
2. How did you get involved with the brand?
I followed SmartGlamour on Instagram and responded to a post about an open call for models to be in the Spring 2016 campaign.
3. You've modeled for us multiple times – what makes you continue to come back?
It's been a pleasure and honor to promote SmartGlamour's mission of providing great fashion to all bodies! I pinch myself every time I look at one of my images from SG campaigns, because it feels like a dream that I've been able to model at all, let alone for the purpose of inspiring others to feel good about the bodies they have. I want to keep the realized dream going!
4. What does body positivity mean to you?
It means that every single human body that exists is worthy of love, respect, joy and admiration. Every single human body is valuable and should be cherished. The standard by which a body should be measured is how much the owner of the body loves it (apart from measuring to see how clothes will fit, of course).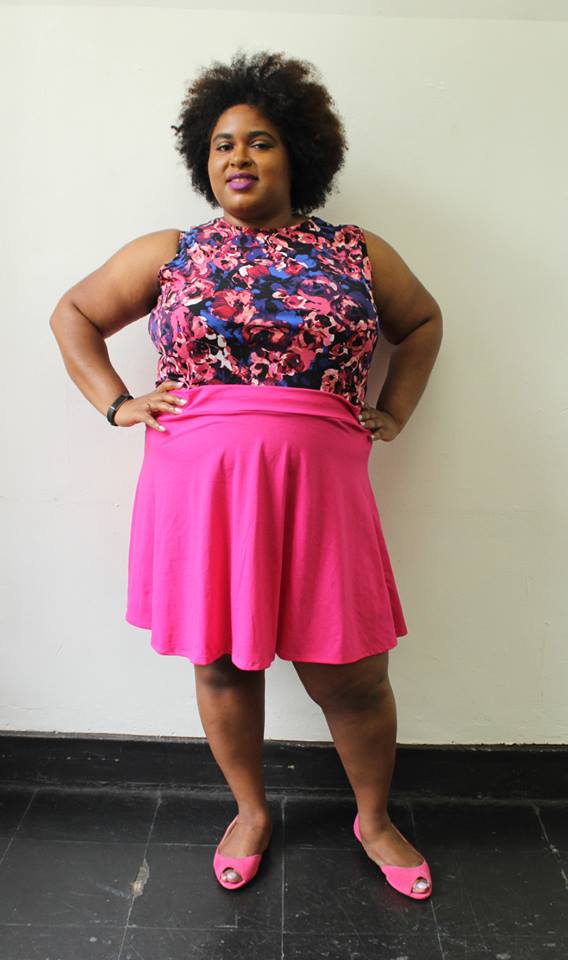 5. If there is a message you could put across to other people through your modeling photos – what would that be?
Two things: 1. That any body can be a gorgeous body, including but not limited to brown, short, chubby ones. 2. Your presence in the world is meaningful, impactful and sends a message to those around you. Choose the message you want to share with your presence.
6. What is your advice to other people who would like to give modeling a try?
Look for opportunities to try, and set about creating some by reaching out to people in the industry, doing your research and taking some photos. And if you're reading this, you're already connected to a brand that might want you to represent it! You are guaranteed to miss the shots you don't take, so take a shot!